A warm slice of savory, cheesy gluten-free olive bread is calling your name. This rustic bread is quick and simple to make, but will have your family thinking it came straight from the corner bakery. Studded with briny olives, Parmesan cheese, and sun-dried tomatoes, rich Italian flavors explode from each tender slice. Serve it with a side of EVOO for dipping or alongside a bowl of cozy soup or chili for a heartwarming and wholesome dinner.
Savory quick bread for the flavor win!
No kneading required, no yeast here. This savory bread smells and tastes like you got up at the crack of dawn to make the perfect olive loaf. But little will your family know this homemade bread required just 10 minutes of prep time before hitting the oven. All it takes are a few baking essentials and some high-flavor mix-ins. Simply mix the dry ingredients, then mix the wet ingredients. Combine the two for a savory, olive bread batter that works every time.
Ingredients to make this gluten-free olive loaf
A little science and a little love come together to make a delicious gluten-free olive bread. Prep the batter and send it off to the oven in 10 minutes flat.
Gluten-free baking flour – we like Bob's Red Mill 1-to-1 Gluten-Free Baking Flour or King Arthur Measure-for-Measure Gluten-Free Flour. You can also use the same amount of regular all-purpose flour if you don't need the bread to be gluten-free
Italian seasoning – we like the organic Italian seasoning from Thrive Market. Or you can make your own using 1 part garlic powder to 3 parts dried rosemary, dried thyme, and red chili flakes to 6 parts dried basil, dried oregano, and dried parsley
Baking powder – quickly stock up on low-priced, high-quality pantry essentials like baking powder at Thrive Market
Baking soda – easily stock up on low-priced, high-quality pantry essentials like baking soda at Thrive Market
Fine salt – we prefer fine sea salt for this recipe and most baked good recipes
Eggs – for egg-free, you can make flax eggs. To replace the 2 eggs in this recipe, mix 2 tablespoons ground flaxseed meal with 1/3 cup of water and set aside for 15 minutes to thicken
Milk – we used 2% fat dairy milk but you can also use non-dairy milk or club soda for a non-dairy bread
Olive oil – use extra-virgin olive oil or olive oil, or replace with avocado oil
Olives – we like the briny flavor of Kalamata olives, but you can use any type of olive or a mix of green and black olives
Parmesan cheese – can use Asiago cheese or Cheddar cheese; omit for dairy free
Sun-dried tomatoes – this is an optional ingredient, but it adds terrific savory flavor, so we recommend adding them; use oil-packed sun-dried tomatoes
Garlic
How to make this gluten-free olive bread recipe
Since you don't need this bread batter to rise, you simply need to mix the dry ingredients and then fold in the wet ingredients and the flavor mix-ins. Here are the basic steps to make our gluten-free olive loaf.
Preheat the oven to 350 degrees and prep your loaf pan. Mist a 9×5-inch loaf pan with cooking spray, line it with parchment paper (this makes it easier to lift the loaf out after baking), and mist the parchment with cooking spray.
Stir together the dry ingredients: the flour, baking powder, baking soda, Italian seasoning, and salt.
In a separate bowl, stir together the wet ingredients: the eggs, milk, and olive oil. Then, stir the wet ingredients into the dry ingredients (the batter will be lumpy).
Now, stir in the flavor mix-ins: the olives, Parmesan, sun-dried tomatoes, and garlic. Transfer the batter to the prepared loaf pan and send it to the oven.
Bake the olive loaf for 50 minutes. If the bread is browning too quickly on top, loosely tent a piece of foil over top.
To cool the loaf properly, let it cool in the pan for 5 minutes and then use the parchment to lift the bread out of the pan. Place the loaf on a wire cooling rack to cool completely (though you may want to enjoy a slice while it's still warm)!
What is quick bread?
Quick bread is a type of bread that doesn't require yeast or a starter (such as a sourdough starter) to help it rise. For this reason, quick breads are simple and quick to make, and don't require controlled temperatures like other breads do. Quick breads do need a leavening agent (typically baking soda, cream of tartar, or baking powder) and a liquid to help create the rise and volume you need to enjoy a slice of tender and not-too-crumbly bread.
How to serve this olive bread Recipe
With its savory and not-sweet flavor profile, this bread is perfect for serving on so many occasions. Here are some ways we enjoy it:
With a high quality extra-virgin olive oil for dipping
Toasted and topped with a drizzle of hot-chile honey or butter
As a side for a bowl of soup or chili
Cut into half-slices and add to a cheese board
As the base for making avocado toast
Toasted and topped with egg salad
In place of traditional rolls at a holiday meal
Can you freeze this olive loaf? storage directions
This olive loaf stores and freezes well. The baked and cooled loaf can be stored at room temperature in a covered container or old bread bag for up to 3 days. Or, wrap the loaf in plastic wrap and freeze in a freezer-safe bag for up to 3 months.
How to make Homemade Olive Bread Gluten Free
You don't have to make this olive bread gluten-free if you don't want to. Simply use regular all-purpose flour. But if you're following a gluten-free diet or prefer to avoid gluten, you can easily make this olive loaf gluten-free by using our favorite gluten-free baking flour blends. Our go-to gluten-free baking flours for quick breads, muffins, cookies, and more are Bob's Red Mill 1-to-1 Gluten-Free Baking Flour and King Arthur Measure-for-Measure Gluten-Free Flour. 
If you need your olive bread dairy free, simply use club soda in place of the milk. Alternatively, you can use non-dairy milk, such as almond milk or cashew milk with great results.
Pin It Now to Make It later!
Photo Credit: The photos in this blog post were taken by Rachel of Half Acre House.
All photos and content are copyright protected. Please do not use our photos without prior written permission. If you wish to republish this recipe, please rewrite the recipe in your own unique words. Also, link back to the source recipe here on The Real Food Dietitians. Thank you!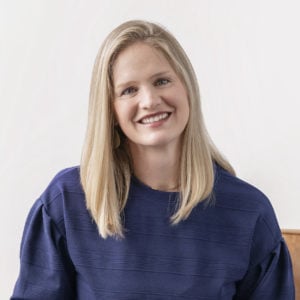 Jessie Shafer
Jessie is a Registered Dietitian Nutritionist living near Denver, CO where she splits her time among nearby playgrounds, typing away at her trusty laptop, and heating up her home kitchen with delicious experiments. Her best taste tester is her husband, a Denver firefighter with a well-trained palate. A former magazine editor-in-chief, Jessie has a long career in food publishing and health writing. While she once played centerfield for the Northwestern University softball team, Jessie now prefers her fitness in the way of biking up mountain passes and chasing two busy toddlers (the latter proving to be the more exhausting activity).
Reader Interactions